Yes, grits are gluten-free (GF). Grits are a derivative of corn, and corn is a gluten-free food. Be cautious if you are following a strict no gluten and/or suffer from celiac disease, diet as some commercial grits are processed in facilities that also process wheat and nuts.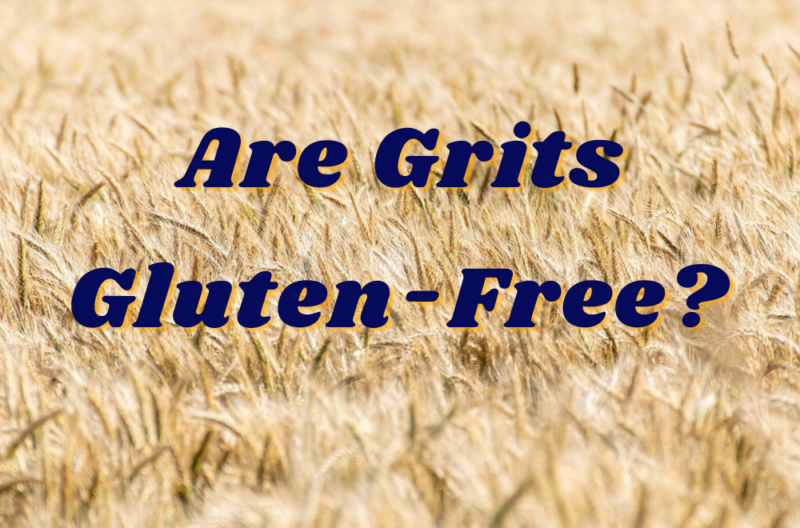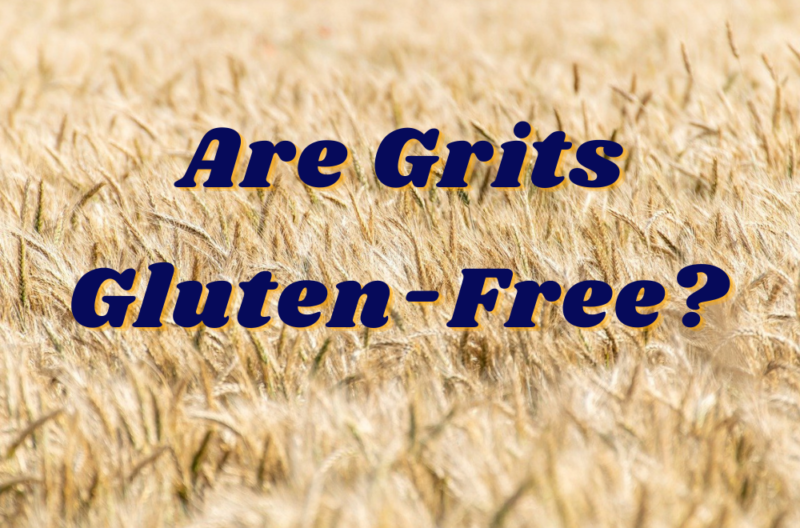 What Are Grits Made Out Of?
Grits are made out of corn that has been soaked, dried, and ground into cornmeal. Cornmeal is boiled to create a porridge known as grits. This cornmeal can be made out of corn or hominy.
Are Hominy Grits Gluten-Free?
Yes, hominy grits are gluten-free. Hominy is corn that goes through chemical processing (alkali or Lyme) to remove the husks of the corn.
According to The Spruce Eats, this process dries the hominy and changes the protein and carbohydrate structures.
What Do Grits Taste Like?
I think grits taste fairly plain, with a very mild, soft "gritty" texture (not bad at all, just different).
Grits are similar to oatmeal and can be used as a food template to add more flavors.
Others describe grits as mild in taste with a smooth peanut butter-like consistency. Not sticky like peanut butter.
Can You Eat Grits With Celiac Disease?
Yes, you can eat grits with celiac disease or wheat gluten sensitivity, with caution.
Grits are naturally gluten-free.
Be careful about how the grits are prepared if you are to eat them at a restaurant, due to the risk of cross-contamination with wheat products.
If you purchase store-bought grits, ensure they have the proper label on the packaging.
Brands With Gluten-Free Grits
Gluten-free foods are catching on in the world (yay!) which means there are more options available to you when buying grits. Here is a list of brands and products with gluten-free options.
Charleston Favorites Stone Ground Grits
These grits are gluten-free with no cross-contamination. I reached out to the company and they informed me that their products are GF, NON-GMO, and 100% Natural. They do not carry any wheat products.
Bob's Red Mill Gluten Free Corn Grits (Polenta)
These grits are processed by Bob's Red Mill in a dedicated GF facility. A dedicated facility means there is not a chance of cross-contamination from products that do contain gluten.
Bob's Red Mill is a big deal in the grain world, so you can find their products at your local grocery store or walmart.com 
Palmetto Farms Mixed Yellow and White Stone Ground Grits
Processed in a nut and GF facility, and ground the old-fashioned way.
Palmetto Farms is a family-owned business, and have been at it since 1934.
Carolina Grits Company Traditionally Stone Ground Carolina Grits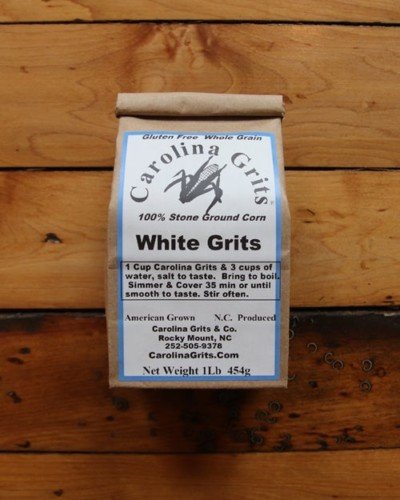 Image from Carolina Grits®
Another great family-owned company that makes grits by stone grinding their corn. Carolina Grits dedicates to upholding safety standards and using eco-friendly packing material.
Organic Gluten-Free Grits Options
For those of you that prefer organic and GF grits, there are options. According to USDA.gov, for the product to be organic, it needs to meet the following criteria
USDA Certified Organic Requirements
Grown on soil free from prohibited substances

Synthetic fertilizers and pesticides not used

If a synthetic substance has to be used, it must be approved by the USDA first
Arrowhead Mills Organic Gluten-Free Yellow Corn Grits
These grits are GF certified as well as USDA Organic. Arrowhead Mills has processes in place to ensure their products are gluten-free with no risk of cross-contamination.
Bob's Red Mill Organic Grits (Maybe GF)
Bob's Red Mill Organic Grits are organic but are not advertised as GF. I am assuming that their organic grits have some sort of chance for cross-contamination.
If you are very sensitive to gluten, I would go for the gluten-free version of Bob's Red Mill Grits as listed above.
Carolina Grits Company – Organic Grits
Carolina Grits also has a variety (white, yellow, blue) of organic grits, this is a new product in their lineup.
This product is so new, you cannot get it on Amazon.com, but you can get it from their website at carolinagrits.com
Restaurants with Gluten-Free Grits
Many restaurants sell grits, but depending on your sensitivity, you may want to skip the grits. Although grits are gluten-free, we don't know the restaurant's supplier of the grits (risk of cross-contamination during processing).
Additionally, restaurants may add gluten-filled additions, or prepare the grits near other gluten sources.
Restaurant Chains that Offer Grits
Waffle House

Cracker Barrel

IHOP

Denny's

Bob Evan's
IHOP's "Gluten-Friendly" Menu
Surprisingly, IHOP does not currently offer any grits, but they do have a "Gluten Friendly" menu.
The International House of Pancakes (IHOP) calls this lineup "gluten-Friendly" which means the food itself is gluten-free, IHOP cannot confirm that they meet the FDA's definition of "gluten-free".
This restaurant has multiple sources of gluten in shared cooking and prep areas, including common fryer oil, so they are unable to guarantee that any menu item can be completely free of gluten or allergens.
This gluten-friendly menu has Belgian waffles, pancakes, and ultimate steak burgers.
Up next, check out, Are Fritos Gluten-Free?